National Wrestling Hall Of Fame
On September 18th, in Syracuse, 2 former members of the Niagara Frontier Wrestling Officials Association were inducted into the National Wrestling Hall Of Fame by the NY Chapter of the National Hall of Fame. They earned the prestigious Lifetime Achievement Award. Dick Lang was present with an entourage of supporters. Al Feuz received the award posthumously, having passed away on June 6, 2010.
Al Feuz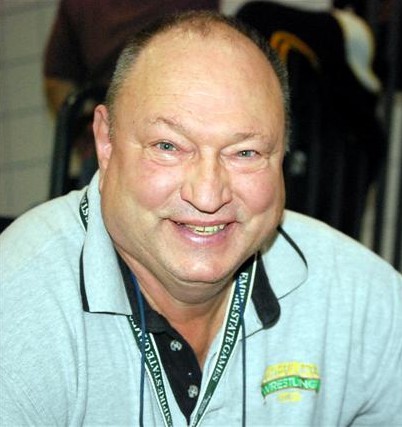 Al was a great friend to all of the members during his career with the NFWOA in the 80's and 90's, and this deep friendship continued when he hung up his wristbands and went high tech with the computer tournament scoring system, serving high schools and colleges. We are very proud of his selection. In the Memoriam to him on this website you will find the details of his wrestling accomplishments. Click here.
Dick Lang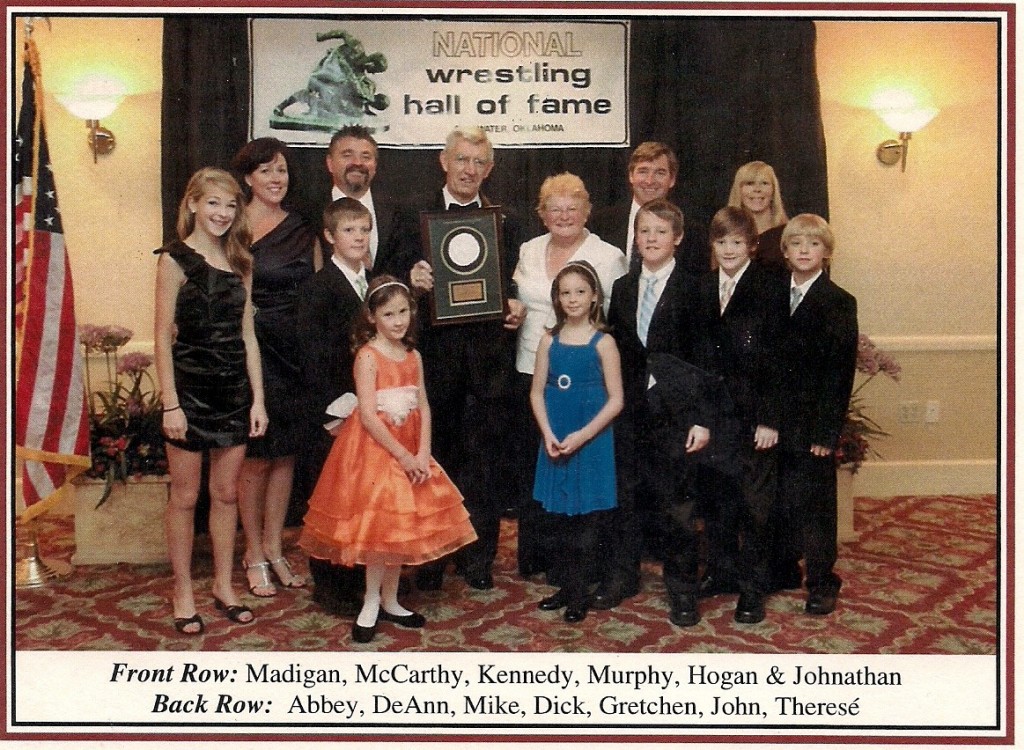 Dick, or better known as "Pops" Lang to many of his former wrestlers, has been involved in nearly all aspects of wrestling , from wrestling for Orchard Park while in high school, to officiating with NFWOA for 24 years, to coaching with 2 local high schools (with great success), served as President of the Western NY Coaches Association 3 times and served on the ranking committee for a number of years. He was even seen at tournaments with his wrestling equipment business during those weekends that he would have been otherwise bored. While being involved in a multitude of wrestling activities, he was best known for his coaching expertise. He had a certain way with youngster that made them want to wrestle for him and beyond that, to excel. He helped take 2 different schools to the number 1 ranking in Western NY. While at Roy Hart his teams were regularly near the top of the rankings and achieved the No.1 ranking in 1986, and while at Newfane, the team was the No 1 Small School several times, resulting in being named the Small Schools Best Decade Team (see Teams of the Decades). He coached two state champions, Roy Hart's Lou Rosselli, 2 time winner, and Newfane's Ryan Needle, 3 time winner. Rosselli was a 2 time Division 1 All American, 3 time US Open Champion and represented the USA in the 1996 Olympic Games in Atlanta.